Taylor's proudly installs Lennox and Armstrong Air furnaces.
We would like to make sure your family stays cozy throughout the winter. That's why we offer a variety of energy-saving furnaces in Thedford, Ontario.
Each and Every residence is one of a kind, and our technicians want to be certain you and your significant other pick the right heating equipment for your household's expectations. You and your family can count on Taylor's Heating & Air Conditioning when it's that moment for furnace installation.
Our heating and cooling pros will take into account your home's dimensions and insulation levels when suggestioning a unit, as well as requested features and your budget.
Regardless of your desires, our variety of brands and models guarantees there's a right match for you. The up-to-date technology on newer equipment will overhaul your living space's comfort—and your heating expenses! Some ENERGY STAR® furnaces may also qualify you for extra savings through federal energy tax reductions and city utility refunds.
Discover just how warm your house could be with the latest furnace by calling us at 519-296-4437 as soon as possible.
Five Perks of Furnace Installation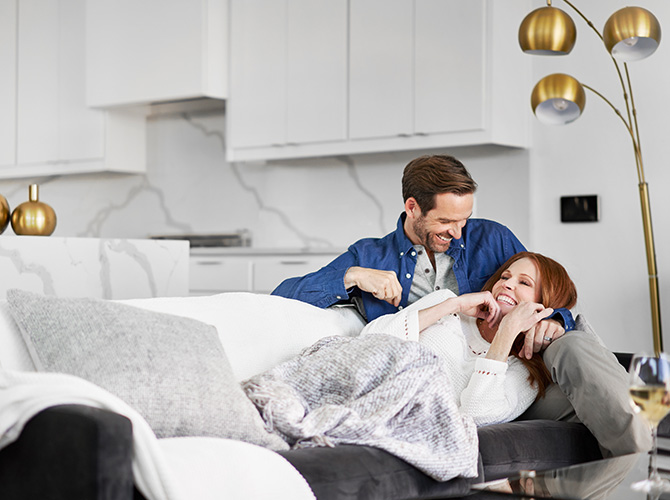 A modern heating system offers a lot of pluses for your house, including:
Better energy efficiency that can help you save more on heating consumption, especially when you decide on an ENERGY STAR® model.
Adjustable with smart thermostats, which adapt heating to your family's routine to help save money.
Advanced equipment like variable-speed heating, that provides quiet heat to your home while conserving energy.
Certainty your heating unit will run properly throughout the heating season without calling for emergency service.
Comfort realizing that your new heating unit has advanced technology that helps protect your loved ones.
Summer and Fall Pre-Season Special

Schedule your Ultra Comprehensive, 25-point Air Conditioner or Furnace Tune-Up. If your system breaks down this Summer or Fall, we'll credit every penny you spent on our recommended maintenance towards your AC or furnace repair or Lennox equipment replacement.