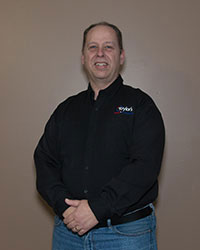 Taylor's Heating & Air Conditioning was founded in 2004 with the belief every customer deserves personalized and top-quality service. For more than 15 years, that's precisely what we've provided to our customers in Thedford and beyond. We strive to maintain these standards for every system we repair, maintain or install.
Services aren't limited to heating and air conditioning. Alongside the installation and maintenance of key HVAC systems like air conditioners and furnaces, Taylor's Heating & Air Conditioning technicians service for fireplaces and water heaters too! With such diverse expertise, our staff can help you create and maintain an ideal heating and cooling system.
These tailored, reliable HVAC systems are possible in part with the cooperation of trusted brands and regulatory agencies. Taylor's Heating & Air Conditioning is proudly registered with the Technical Safety Standards Association and The Ontario College of Trades as a licensed and insured contractor. We sell quality brands like:
Lennox® heating and cooling
Bradford White®, John Wood® water heaters
Continental® fireplaces
Big or small, you can rely on our experts to assist you with your HVAC project. A Taylor's Heating & Air Conditioning repair technician is even available 24 hours a day, 7 days a week for emergency support for most brands. We'll make sure your system is protected around the clock.
And don't worry if you're concerned about costs. Taylor's Heating & Air Conditioning is dedicated to competitive pricing and affordable service rates. We encourage you to take advantage of our flexible financing plans for qualified customers. And maintenance packages, designed to accommodate a wide range of budgets and HVAC setups.
For example,Taylor's Heating & Air Conditioning participates in the ENERGY STAR® program, installing certified equipment for the Ontario Power Association. You'll enjoy improved energy efficiency plus any applicable rebates.
Top-notch heating and cooling services don't have to be expensive or complicated. Why not get in touch with one of our certified professionals? They'll help arrange your Home Energy Audit to determine how to get the most out of your HVAC system.
For the best installation, repair and maintenance service in Thedford, Taylor's Heating & Air Conditioning is here to help at 519-296-4437.